is in
authentic storytelling.
real connections.
We use the power of storytelling and community as a richly affirmative way to show your audience you really get them.​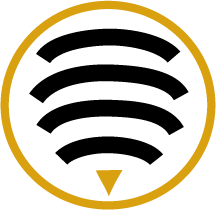 Buzzworthy is here to help your business bloom. We provide organic and strategic large-scale marketing solutions, with a small business feel. We use the power of storytelling and community to connect with your audience in a genuine and meaningful way. Our team of experienced, talented, and purpose-driven marketing specialists will take the sting out of business marketing.
We are in business to serve our clients. We are dedicated to working hard and earning our clients' trust by focusing on their needs and delivering exceptional service.
We care for every one of our stakeholders, and know we work best as one, cohesive team. We bring the best of ourselves to work, and support each other, to realize our full potential.
We take risks sincerely and manage them cautiously. We reward equity and diversity, and exercise decisions with contemplation and integrity.
We know that we are successful only if our stakeholders succeed. We work in a transparent, direct, and sustainable manner.